Boy and dog
Illustration from Mark McLeod's book "God Is".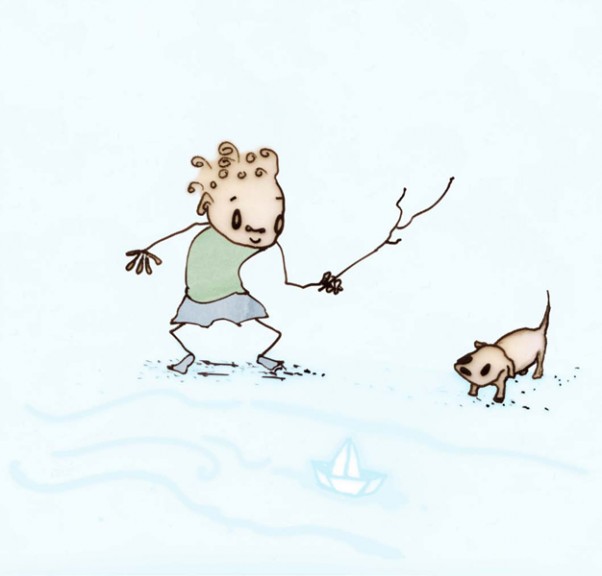 Published in Australia by Harper Collins in 2009. ISBN / Catalogue Number: 9780733323805
32 page hardcover illustrated book. Written by Mark Mcleod and illustrated by Kirrily Schell (inkwinks).
God Is is available on ABC books website or Harper Collins website.
"This charming, whimsical picture book is an exploration of the many places God can be found in a young person's life — a deeply spiritual book that can be appreciated and enjoyed by everyone, no matter what their personal beliefs." quote from ABC books site 9/4/2011
Other publications illustrated by Kirrily Schell written by Mark McLeod Tomorrow